OAM Technology Consulting LLC, established in 2012 in Boulder CO, leads the industry towards a Software Defined Networking transformation for Communication Service Providers and vendor ecosystem.
We understand the vision of this transformation and how to enable software to perform automation of product and lifecycle service management, whether for physical networks, dynamic virtual networks or next generation hybrid networks.
Our approach is centered on three core principles: Information, Interfaces and Processes. The integration of processes, information and interfaces provides an effective architectural approach to solving our clients business needs.
This includes working closely with clients to drive transformation in their operations and streamline their product and service offerings and delivery.
As service definitions become more complex, automation and specification of open interfaces between systems and system components becomes more critical as common information sharing across systems, as well as customers and partners, becomes necessary.
Streamlining and automating complex manual tasks reduces operational expenditures and enables agile service delivery of dynamic services.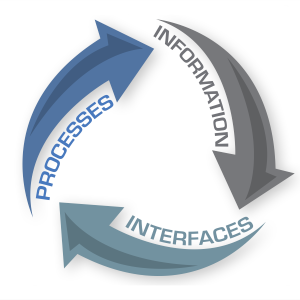 Find Solutions to Your Company's Business Problems
Introduce the OAM Team to Your Most Complex Issues