With a comprehensive view of the cable and telecommunications industries, and building upon decades of expertise with internetworking technologies, specializing in integration, management, monitoring and architecting custom solutions, our team is uniquely positioned to lead and provide valuable contributions to any project in the industry.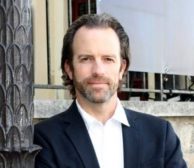 Founder and Principal
As Founder and Principal, Brian Hedstrom drives the company vision with collaborative leadership and advanced strategy. His expertise around business process automation, standardized open interfaces built on common information models and next generation service management of dynamic virtualized services is remarkably unmatched.
View Profile »